Before Mario battled giant lizards, he battled giant apes. Freakishly large beasts just have a thing for the little plumber's women. This was before Mario's woman was Princess Peach. The damsel in this arcade classic was Mario's early 80's fling, Pauline. Back then, Mario followed the holy scriptures and practiced carpentry – and he owned a giant gorilla.

His pet, affectionately named Donkey, was a villain of sorts. Many people think Donkey changed his ways, eventually sporting a tie, and joining in Mario's fight against cold-blooded vertebrates. However, this was either Donkey's adventurous grandson (son of Donkey Kong Jr.), inheriting the name Donkey, or DK Jr. all grown up. The debate still ensues, as there is plenty of evidence for both sides. Meanwhile the original Donkey declined into senility, earning a slightly more admirable name, Cranky.

The following gallery therefore depicts the original Donkey Kong and his descendant(s). DK fanart is few and far between, considering his immense popularity. The most he ever got is a few really crappy TV shows (did anyone ever watch thing thing?). This sweetheart of a simian needs love too!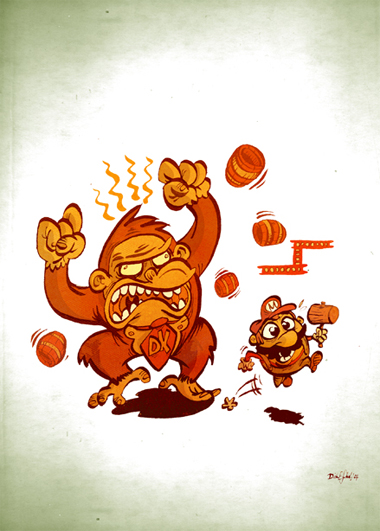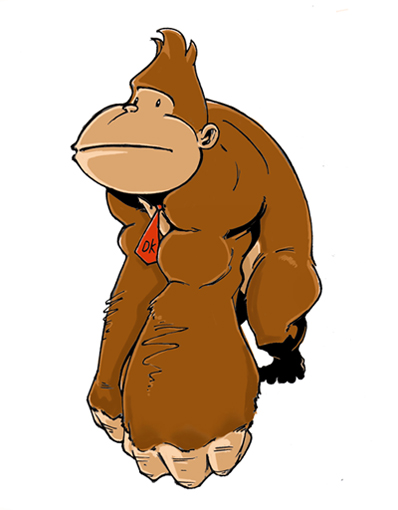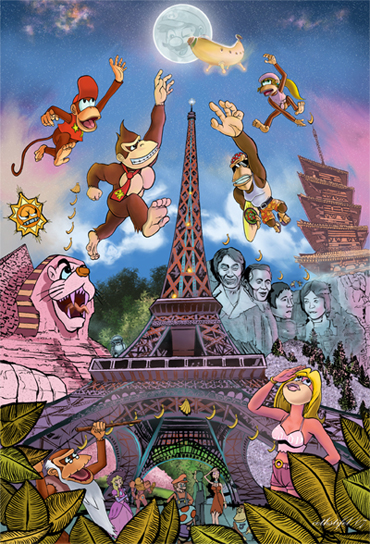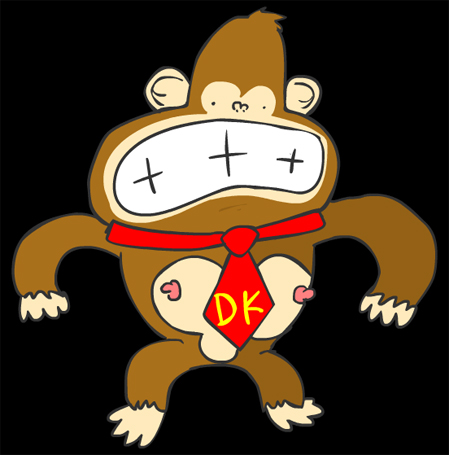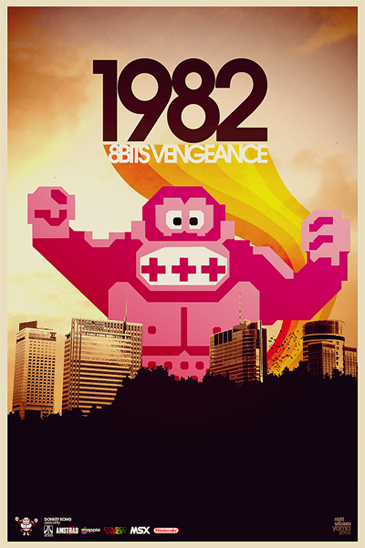 Legend has it that Pac-Man was inspired by a partially eaten pizza pie. Creator Toru Iwatani has stated this in several interviews. However, he also states that Pac-Man's unmistakable shape was derived from the Japanese character for mouth, kuchi (口). Other hints at his inspiration was that he wanted to create a game that would attract women as well as men, thus theming his game around food.
Whatever the case, Pac-Man's subject matter and simplicity makes for some diverse and delicious art. Still not sure how ghosts fit in with food, but, who's complaining?