The inhabitants of Hyrule, especially Link, are very versatile in appearance. The styles of the Zelda characters have gone through so many transformations in the actual games that we have come to expect and accept their relative unpredictability. They can be drawn in any style and still seem authentic – though, some might say one exception is the Super Mario Bros. Super Show style, which portrayed Link as a kind of horny, medieval, surfer dude.

Oh, wait. How could I forget the Philips CD-i games, who's Zelda titles shall not be named nor seen.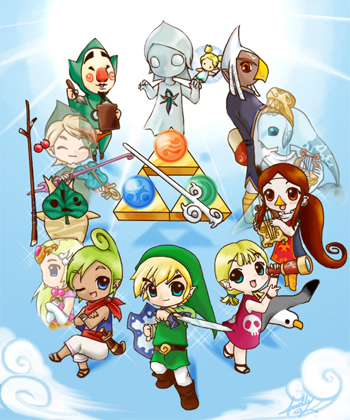 Here's a juicy batch of work from my personal favorite Nintendo franchise. Sorry Mario.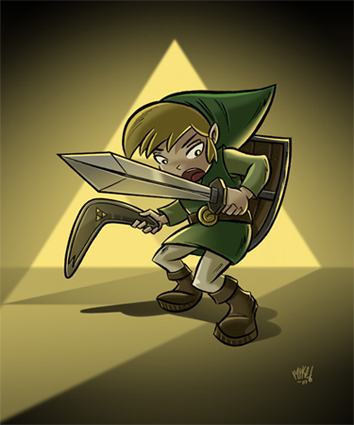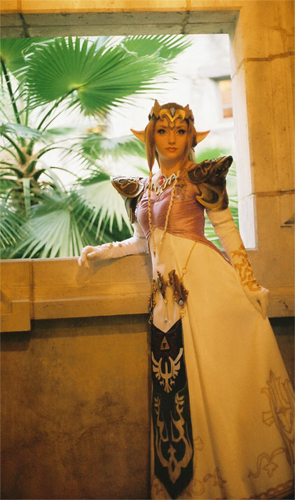 Cosplayer: JoEllen Elam, Photos by: Mary Elam & Doug Durham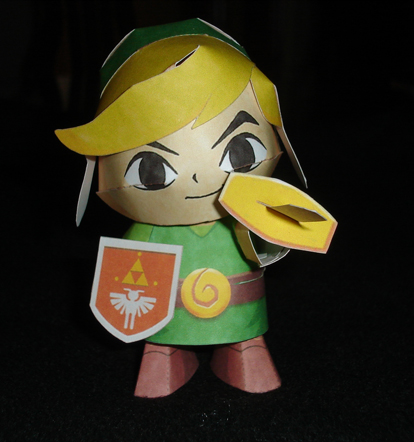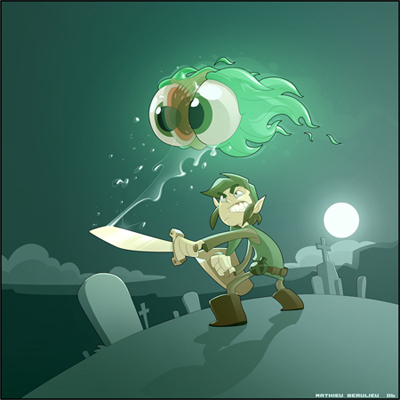 Who said fanart needed to be visual in order to kick ass? Mario Paint was a great game for its time. It was easy for the player to make some quality fanart of Mario with the Mario-themed tiles, or you could just paint him if you had the artistic skill. But one of the most overlooked aspects of the game was composing music with about 16 different quirky sounds provided. Most of us who had no musical talent whatsoever probably thought it was impossible to make any coherent music. But some people, most likely years after first playing game, have given it another shot and taken the composer to another level with some pretty kick ass music, often from other video game titles.

One such musician, known on youtube as TomBobBlender, has covered a lot of retro game territory and his work, which is both pretty amazing as well as humerous.

It just wouldn't be right if the first pieces of art posted didn't feature everyone's favorite pissed off plumber. So here's a great bunch of diverse Super Mario fanart to enjoy. Be sure to visit the artist's websites to see their other amazing artworks.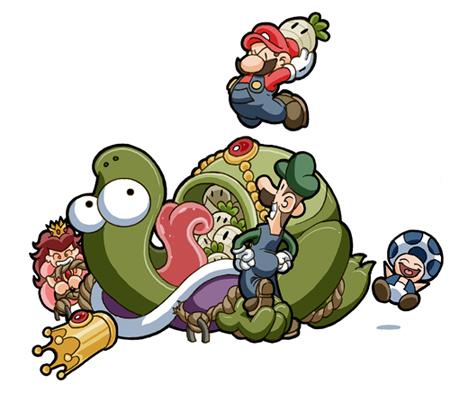 http://www.livingoxymoronart.com/


http://nationpoo.blogspot.com/


http://themrock.deviantart.com/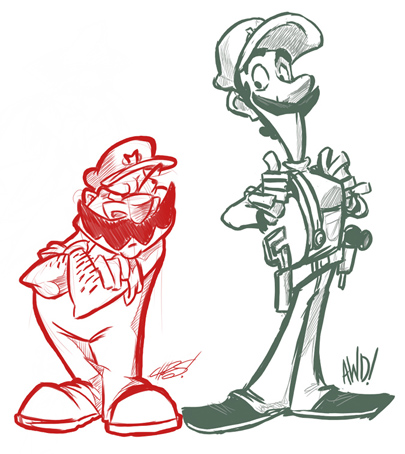 http://www.starfieldcreations.com/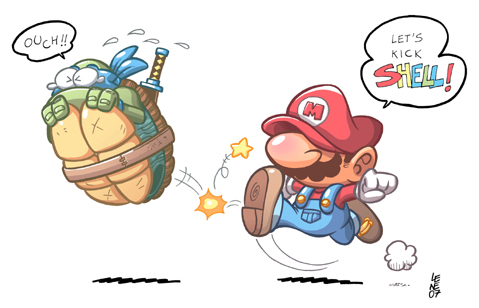 http://bezerrobizarro.deviantart.com/